Robin Hinsch
Paula Hildebrandt
Nour Sokhon
Maria F. Scaroni
Vladimir Miller
Katharina Pelosi
Heike Bröckerhoff
Moritz Frischkorn
Robin Hinsch is an artist and photographer based in Hamburg, Germany. In his artistic, photographic practice he mainly focuses on social-economic and political issues. In his research-based subjective sometimes intuitiv storytelling approach he combines photography with film collages and installation techniques. His work has seen him travel to various countries like Iraq, Ukraine, Syria, Nigeria, China, Russia, India, Uganda and a lot of other countries. He studied photography in Karlsruhe, Hannover and Hamburg in the Classes of Prof. Ute Mahler, Prof. Elger Esser and Prof. Vincent Kohlbecher. He holds a Master Degree in Photography. His work has been awarded with the World Photography Award, the International Photography Award, the European Photo Exhibition Award and the Georg Koppmann Prize, has been shortlisted for the Leica Oskar Barnack Prize and the Lucie Awards and has been nominated for the Prix Pictet and the Henri Nennen Prize, to name a few. His work is widely, nationally and internationally published. Since 2016 he is an elected member of the German Photographic Academy. (www.robinhinsch.com)
To the Great Report, Robin has contributed the dossier 'Wahala'.
Paula Hildebrandt is a writer, artist researcher and filmmaker based in Berlin. Initially trained as a political scientist, she worked several years in the field of international development cooperation before turning to arts and academia. She holds a PhD in European Urbanism and lectured at various art schools and international universities. Her articles and essays appeared in numerous journals and edited publications e.g. »Performing Citizenship: Bodies, Agencies, Limitations« (2019). In her film »Logistics of Paradise« (2020) and most recent artistic research called »Welcome City« she combines theory and practice at the intersection of social urban art, experimental ethnography, literary text and video. (www.paulahildebrandt.de)
To the Great Report, Paula Hildebrandt has contributed the above-mentioned film 'Logistics of Paradise'.
Nour Sokhon is an interdisciplinary artist based in Lebanon. Nour's main objective is to transport the audience into an immersive and encompassing environment. Nour believes that interactivity is the key to engaging the left and right hemispheres of the brain; for that reason, she continually investigates the potential of a spatiotemporal experience within a creative setting. Her involvement in multiple creative disciplines such as performance, film, installation and sonic composition allows her to accumulate quantitative data and explore the many methods that can conclusively address the subject/project. Her ongoing research has led her to conclude that sound is one of the most powerful mediums which can be used to transport the viewers into a realm of abstractness, due to the fact that it is time-based and it is not restricted by a visual frame. The fluid nature of sound, its intense power in triggering emotions and proven role in memory recollection, such as treating people with Alzheimers has pushed her to use sound as a tool in her creative process. Hence, she seeks to combine sound with different forms and media according to her modes of inspiration, often triggered by her surrounding environment. Nour's work has been presented widely in Lebanon (including Sursock Museum) and abroad (Theater Neumarkt, Zurich, SAVVY Contemporary, Berlin, Kampnagel, Hamburg). (www.noursokhon.com)
To the Great Report, Nour has contributed the sound-album 'Volatile Grounds'.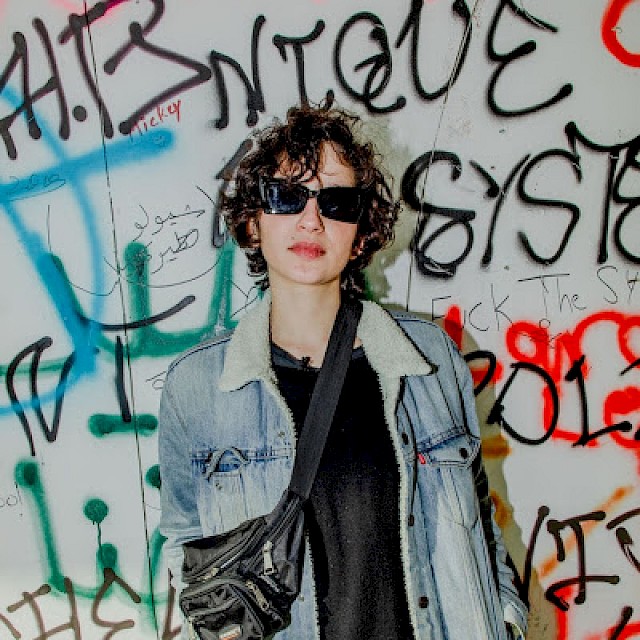 Maria F. Scaroni is a dancer and dance maker based in Berlin. (www.mariafscaroni.wordpress.com)
To the Great Report, Maria has contributed a performance, in collaboration with Katharina Pelosi.
Vladimir Miller is a scenographer and researcher.
To the Great Report, Vladimir has contributed a spatial proposal.
Katharina Pelosi is a sound artist based in Hamburg. (More Info)
To the Great Report, Katharina has contributed a performance, in collaboration with Maria F. Scaroni.
Heike Bröckerhoff is a dramaturge based in Hamburg. (www.plateauhamburg.de)
For the Great Report, she has contributed as a dramaturge.
Moritz Frischkorn is a choreographer and researcher based in Hamburg. He develops artistic projects based on extensive research and is interested in artistic practices that aim at going beyond a human-centric perspective. (www.moritzfrischkorn.de)
Moritz has initiated the Great Report.